About Tea Gschwendner
About Tea Gschwendner
The company has been guided by an entrepreneurial spirit ever since Albert Gschwendner and his wife, Gwendalina, turned there dreams of owning a tea shop into a reality in 1978. Over the past three decades, this spirit has inspired Albert and his brother Karl to assemble a highly successful network of franchise partners. 
Unafraid to explore new opportunities, that pushed the company to launch what would become a widely successful online teashop in the nineties. Today, this entrepreneurial fire and experience motivates the education and training of tea sommeliers- ambassadors on behalf of tea that are deeply in it's ways.     
Jonathan Gschwendner, Son
of the founder Albert Gschwendner,
has been general manager of
TeeGschwendner GmbH since 2018.
The enjoyment of a good cup has been the focus of our work from the very beginning and has remained so to this day.
The fascination of the variety of flavor's in the most diverse types of tea and preparation possibilities is unique compared to other beverages.
Passing on this experience and allowing other people to share it was the original idea behind the first specialized tea shop.
Off to New Shores 
Even though the name is admittedly a bit tricky to pronounce, each day more and more people around the world are becoming fans of Tea Gschwendner. They are drawn by an appreciation for tea – a love for the product that finds its way into the heart of new and experienced tea drinkers alike. And here there can be no language barrier, no borders. 
The quality of our products and the quality of our people – the expertise of our buyers, the exacting standards of our laboratory team, and the inspired dedication and passion of our employees and franchise partners.
Founder Portrait  
The values anchored by Albert Gschwendner still shape the company today. With a lot of verve, courage, entrepreneurial spirit, creativity, expertise and a passion for tea, he paved the way for the future.
An exciting character to whom we were very happy to dedicate a portrait.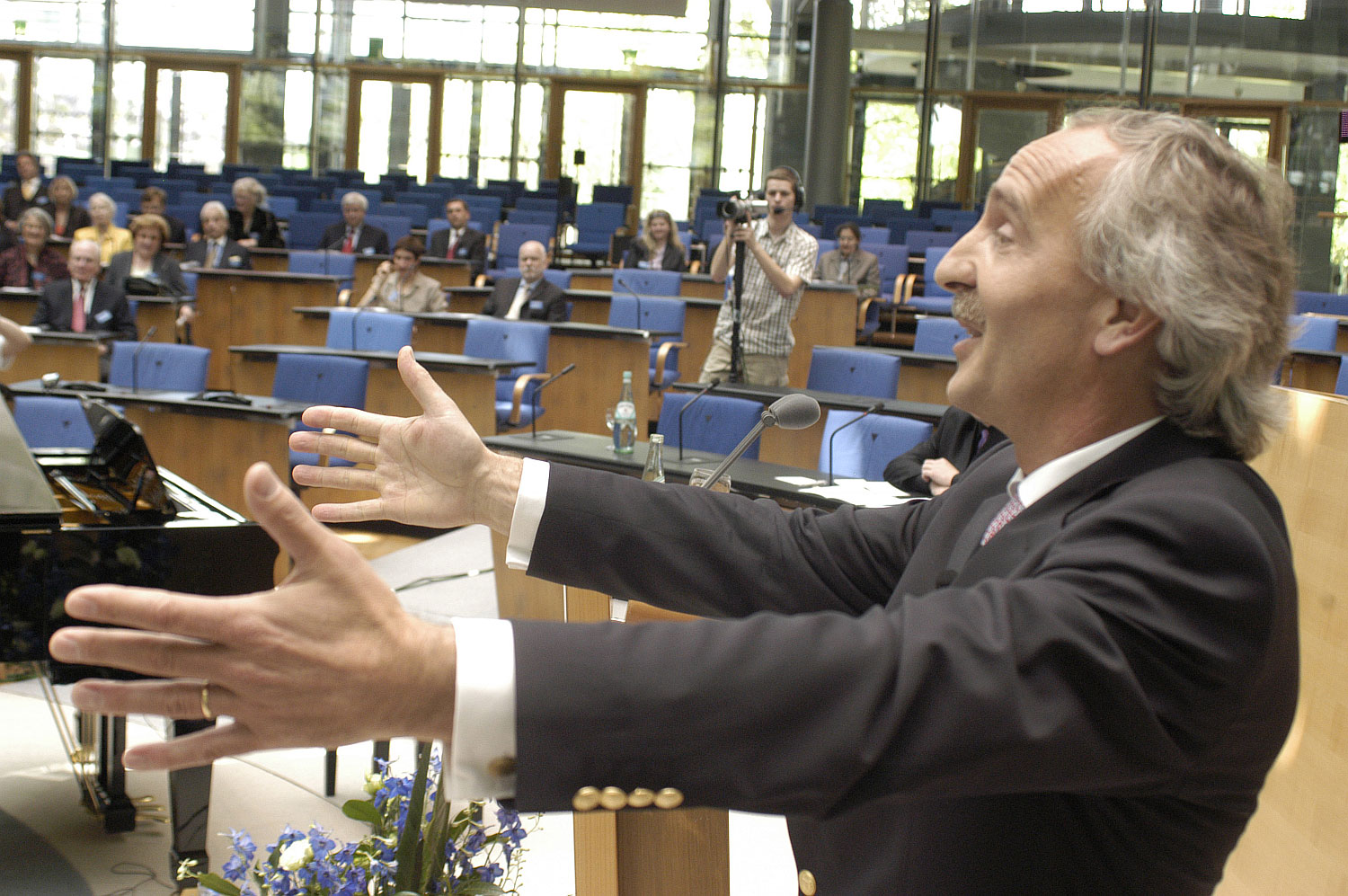 Guiding Principles 
The enduring success of Tea Gschwendner is guaranteed by a companywide commitment to excellence. We demand that our tea products be of the highest quality and that, as our teas travel from the garden to the cup, this quality is assured by certified, transparent processes. Tea Gschwendner stands for premium quality, safety, value, expertise and independence. 
As we grow, we make certain that our suppliers have the opportunity to grow and succeed along with us. We cultivate relationships with producers and share with them their daily challenges, making mutual commitments to the environmentally sustainable cultivation of tea. We actively concern ourselves with the living and working conditions of the people who grow and produce the tea that we purchase. We demand that our suppliers share our vision of social responsibility.
And, naturally, it is just as important to us to create an equitable workplace at home. We invest heavily in the education and training of our teams, keeping them abreast of developments in our industry. Our franchise partners and store managers have an integral voice in shaping our policy, strategy and product offering. And you, as a customer, have a voice, too. Your ideas and suggestions are passed regularly from the store level up to the team at headquarters. 
Better Tea Gschwendner
1. Premium Quality
Tea Gschwendner aspires to the highest standards of product quality and freshness. Only a tiny, elite fraction of the annual world tea harvest – a mere 0.5 % – is considered for purchase by our master tea tasters. Our close personal relationships with small, self-employed growers ensure a level of quality and rarity that cannot be found elsewhere in the market.
2. Safety 
Buying tea is a matter of trust. We thoroughly test every tea – before and after purchase – for pesticide and heavy metal residues. Our scientists perform our tests at our own in-house laboratory according to reliable and verified methods, far stricter than the law requires. 
3. Price and Value 
From the very beginning, Tea Gschwendner has been committed to the concepts governing environmentally sustainable tea cultivation. Fair trade and organically grown tea are of special importance to us. Teas of excellent quality and freshness have their price. We understand value and we pledge to our customers that, at Tea Gschwendner, each gram of tea is worth its price! 
4. Expertise 
Tea Gschwendner has outstanding expertise at every level of tea production. Our experts advise tea makers across the world on cultivation and processing techniques. Our tea tasters ensure that we select only the highest quality products, while our team of scientists and technicians guarantees their purity and consistency. 
5. Resource conservation 
Resource conservation is of trend-setting importance for our actions and the future of our company, our country, the earth and the entire population of the world. Together with our franchise partners and all people and companies involved in the value creation process, we have formulated the goal of permanently working on improving resource-saving production and environmental management, as well as using renewable, responsibly produced raw materials wherever possible.